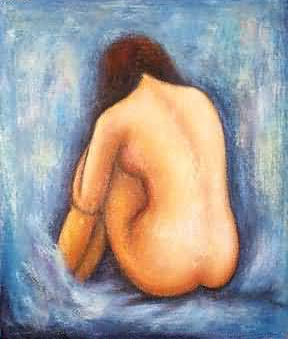 Earlier today, my first "
guest blogger
" post was published at Caroline Hagood's blog
Culture Sandwich
. I have to admit, I love seeing creative things I've written on sites that I don't control.
It's a topic I wouldn't normally blog about — nakedness. But Caroline's got a great site with a fun voice and perspective, and I felt comfortable there. She writes poetry as well as commentary and was my first
outside book reviewer
here at the Bookshelf.
Not that anyone was asking, but no, I was not in my birthday suit when I wrote it. And I'm sure you're all happier about that.
I'd love to hear what you think.